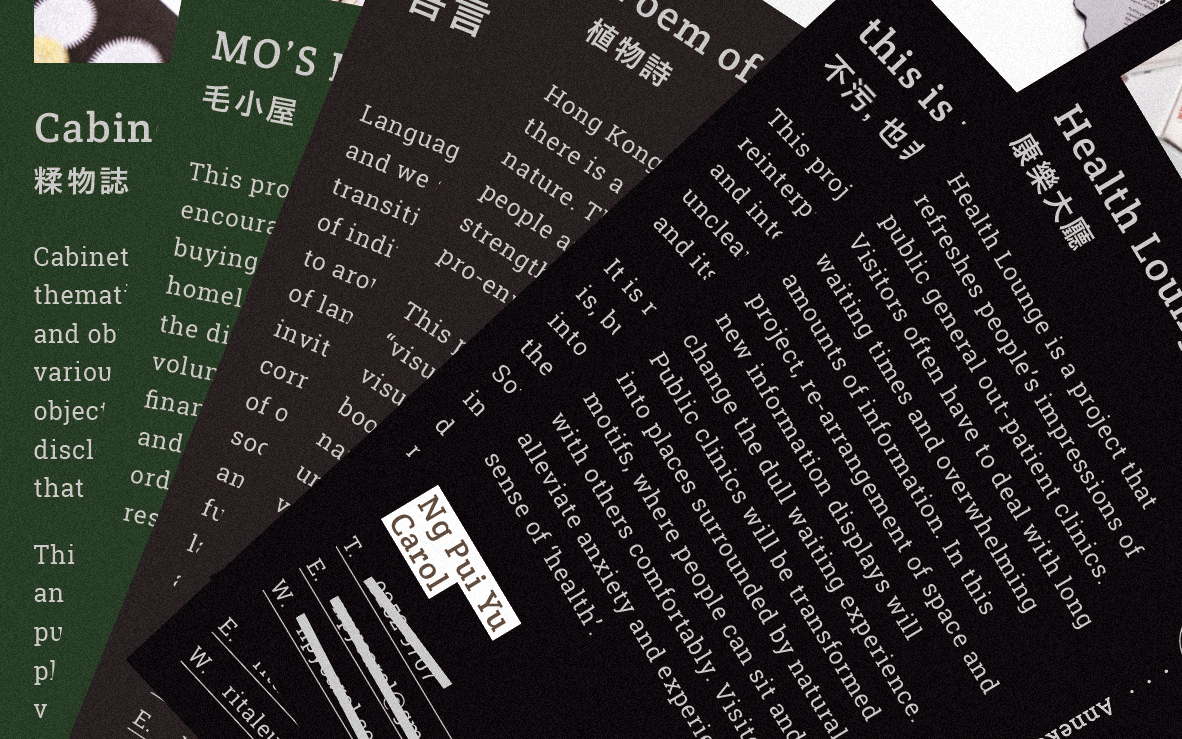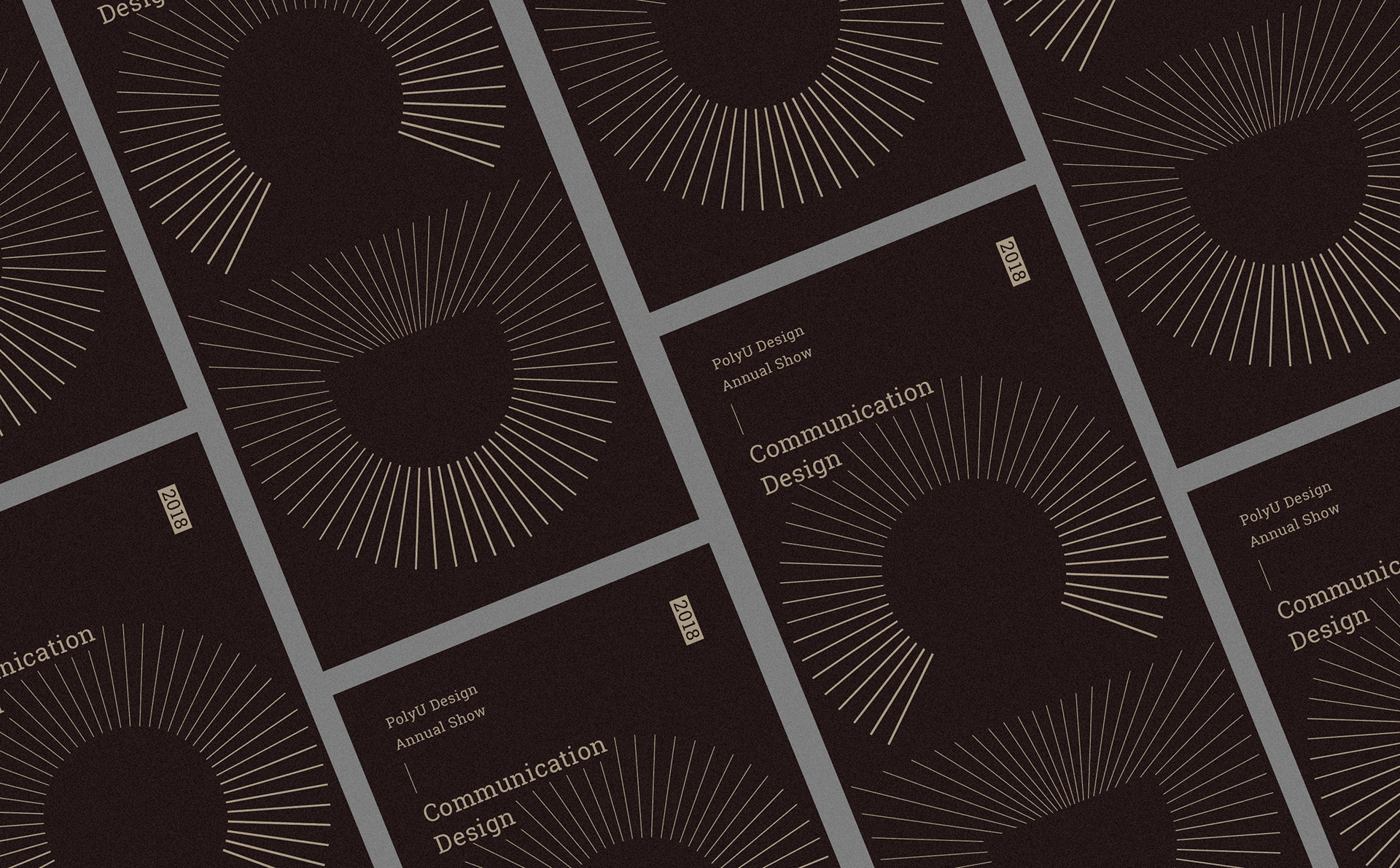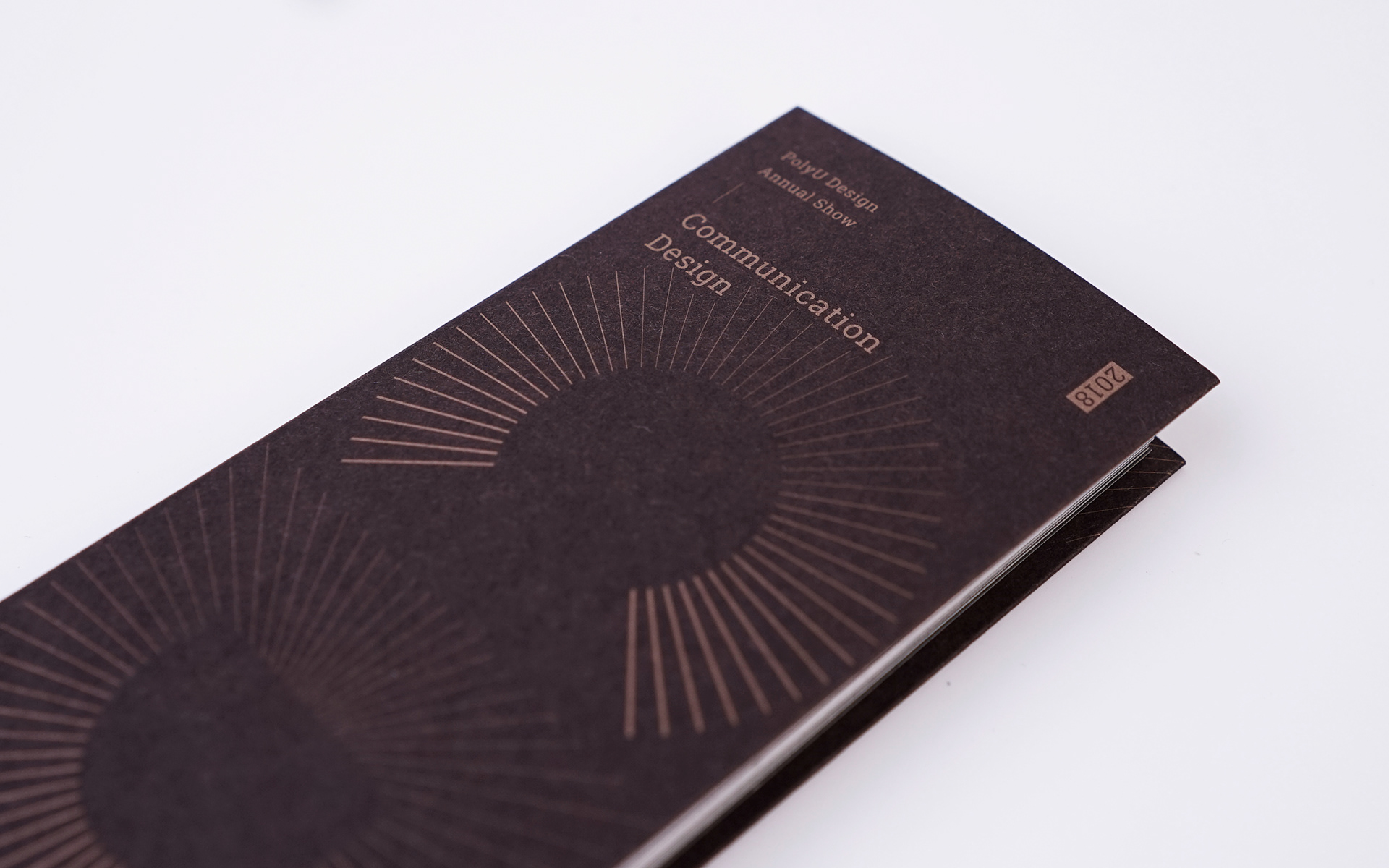 This catalogue is presented in the form of paper swatch book. Paper swatch book is an indispensable tool in communication design. It displays the characteristic of papers for users to select the right ones. 
① To show: As an overview of the 2018 Communication Design Annual show, it showcases the final year projects of communication design students. 
② To select: The swatches let you understand more on the varieties of communication design projects. Interested parties are welcome to contact each presented student.


-


Size: 70mm x 150mm
Printing: Offset printing
Binding: Interscrews
-
Credits
Cover design: Kaman Kan
Design the layout of contents: Kaman Kan╱Rita Leung╱Linn Ng
Copywriter: Kelvin Ho╱Carol Ng